Thursday, December 27, 2012


LOWENSTEIN SANDLER ACHIEVES BREAKTHROUGH ADOPTION OF ENTERPRISE KNOWLEDGE MANAGEMENT
Marketwire - December 13, 2012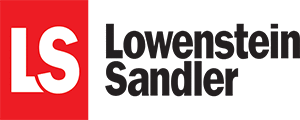 Recommind, the leader in unstructured data management and analysis technology, and ii3, trusted consultants to law firms, today announced that Lowenstein Sandler, an AmLaw 200 firm, has chosen Recommind's Decisiv® Search to increase productivity and efficiency for their data management. The initial roll-out has achieved greater than 70 percent user adoption.

With over 500 lawyers and staff, Lowenstein Sandler turned to ii3 when they were looking for an overall evaluation and implementation plan for an enterprise search solution that would seamlessly integrate with existing servers, databases and iManage DMS. After a thorough analysis, the Decisiv Search platform was selected for a pilot program. "Security and usability were two of our top requirements," observed Christopher Zegers, Chief Information Officer, Lowenstein Sandler. "ii3 guided our evaluation and pilot so that we were able to achieve both requirements. Since then, our production roll-out has exceeded our expectations with a user adoption rate of 70 percent in the first month. The Decisiv platform uses and conforms to all existing native security profiles giving us confidence that the federated search is secure. As for usability, most often, we are finding what we need in one search. Concept clustering and intuitive filters yield remarkable precision and recall."

Decisiv Search combines sophisticated enterprise search technology with a simple user interface that helps users quickly and easily find the information they need. Rules-based access enables secure customization of results for each user, giving optimal relevancy in context as well as increased control over the display and ranking of information by administrators.

"Lowenstein Sandler has a highly focused, results-oriented information technology and knowledge management leadership," noted Shy Alter, CEO and Principal of ii3. "We therefore proposed a Decisiv Quick Start implementation plan that was meant to rapidly enhance their knowledge and research services with an enterprise search platform that delivered the specificity, simplicity and speed they demanded to support their superior client service and matter management efficiencies. With enterprise search, relevant results are the name of the game, and Recommind's Decisiv Search delivers in spades -- pretty much out of the box. The immediate outcome is that Lowenstein's attorneys can find relevant documents searched in the firm's very large (and growing) iManage DMS. But this is just the beginning. This early success allows the firm to further leverage Recommind's platform as a highly integrated attorney-centric knowledge management system."

"We wanted an interactive way to introduce Recommind's revolutionary products to our users, and used gamification for the roll-out. The 70 percent adoption rate validates the design, ease of use and power of the search platform," said Kitty Schweyer, Director of Knowledge and Research Services, Lowenstein Sandler. "ii3 delivered the analysis and evaluation we needed to move quickly. Our confidence has been borne out by the high adoption rate and favorable internal reviews."

"ii3 and Recommind share a commitment to innovation and integrity that helps clients realize the results they want to achieve. ii3 has partnered with Recommind for several years to the benefit of our mutual clients," said Tony Caputo, Vice President of Channel Sales at Recommind. "Our industry-leading technology proved to be the best against a demanding list of requirements. The Decisiv product suite provides Lowenstein Sandler professionals with the most comprehensive access to the electronic information that is critical to their success."
---